Customs Clearance Ireland
We keep pace with the ever changing rules of customs clearance regulations to give you complete peace of mind
Customs regulations and procedures change regularly so having the facilities to keep pace with these changes is very important.
All our computer systems are kept up to date with current information released by Ireland's revenue departments thus ensuring correct information is processed. In 2017, EFL International Distribution Ltd., received their Authorised Economic Operator (AEO) Irish certificate covering full customs simplifications, security and safety. Providing compliance with important requirements such as employment of experience and trained staff, security relating to facilities, staff and documentation and having a financially sound record are necessary as part of this application.
Customs clearance entries are transmitted electronically and the results are printed on our own printers for speed of handling and release.
Deferred payment systems are available with the revenue upon request for application forms.
For further details and guidelines regarding customs clearance, browse the following link – Irish Tax and Customs.
Find us on Facebook
For the latest customs clearance offers and information, click on our new Facebook page below.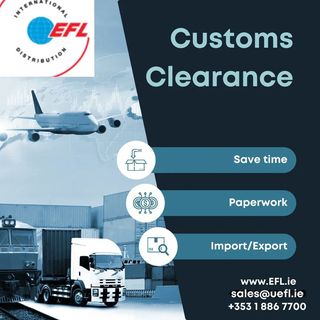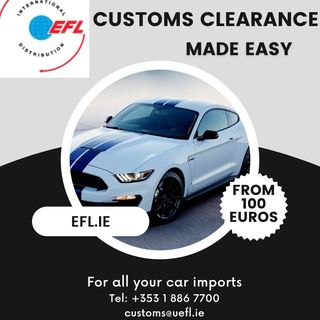 EFL International Distribution Ltd.
Unit 4B
Santry Hall Industrial Estate
Dublin 9
Ireland
D09 E3X2
Get a fast quote
Let us know your requirements and our advisors will get back to you promptly with a tailored quote.